Crane Game 1
Strategy
The strategy here is to get the badges at the bottom right, then bump the crane against the moon, causing it to roll down into the pit below.
Crane Game 2
Crane Game 3
Crane Game 4
Crane Game 5
Crane Game 6
Crane Game 7
Strategy
Your best bet on this one is to push the badges into the center, and repeating on the other side, and in about 2 plays, you can get all badges.
Crane Game 8
Crane Game 9
Crane Game 10
Crane Game 11
Strategy
The player should start by aiming the left pincer of the crane at the left side of the Heart Container badge, making right pincer hit the heart badges at the center and creating a chain reaction making two columns fall, the player should then use one more play to push the remaining four heart badges columns, if the player is lucky it should be over using only two plays, but there is a chance that the Piece of Heart badge stays put and doesn't fall along.
Crane Game 12
Crane Game 13

Set 1

Set 2

Set 3

Set 4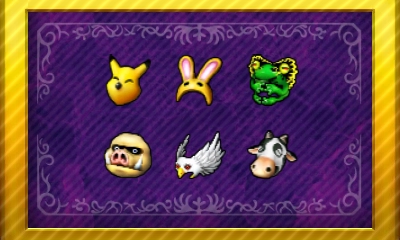 Set 5
Set 6
Set 7
Set 8
Set 9
Set 10
Set 11
Set 12
Set 13
Community content is available under
CC-BY-SA
unless otherwise noted.